New building

RESIDENTIAL
SUITE

レジデンシャルスイート
The Residential Suite comes complete with a kitchenette and laundry.
Enormous floor-to-ceiling windows all across one side of the room give it an open, sunny feel, 
with Higashiyama visible from the bathroom as well as the balcony.
The exposed concrete pillars, a characteristic feature of Tadao Ando's architecture, 
bestow a modern impression upon the entire room.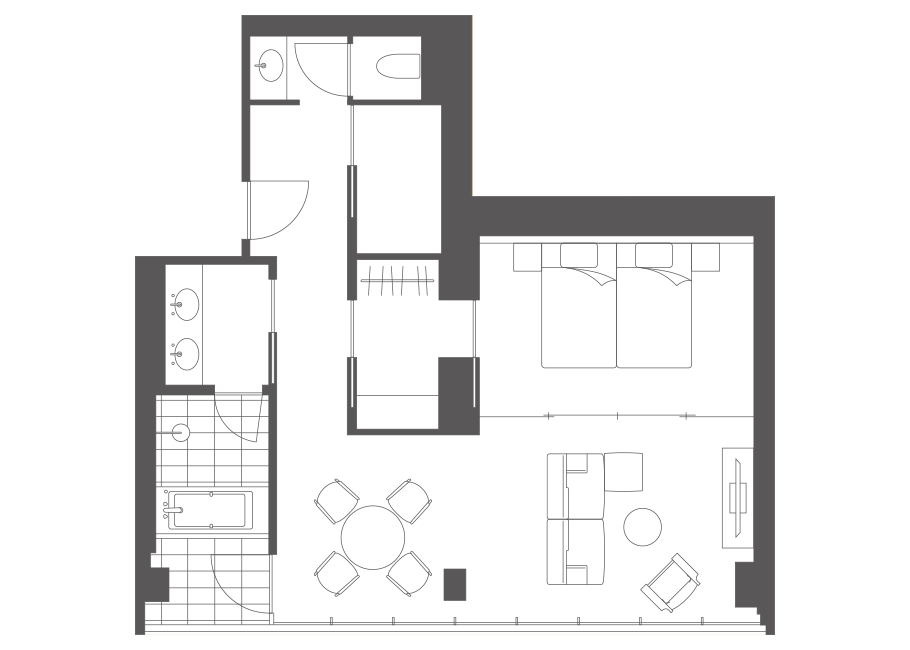 AMENITY
Toothbrush
Shaving kit
Hairbrush
Lady's amenities kit
Puch with Marufukuro's logo
Athletia's skin care kit
NEHAN TOKYO's bath salts
oltana's bath amenities (shampoo, conditioner, body soap, hand soap, body lotion)
Slippers
Shoe Mitt
Bath towels
Body towels
Face towels
Hand towels
Bathrobes
Nightwear
Postcards
Writing pads
Pen