The cuisine at restaurant "carta." is personally overseen by culinary expert Ai Hosokawa.
Using traditional Japanese spices, condiments and fermented foodstuffs to provide subtle variations in flavor, 
carta. provides Western-style cuisine that matches the changing of the seasons and brings succor to the mind and body.
Savor an experience of true pleasure with delectable dishes made from seasonal foodstuffs,
paired with your choice from the finest selection of beverages. 
RESTAURANT
レストラン
Appreciate the warm atmosphere created by walls adorned with hand-crafted tiles, 
 light fittings created by glass artisans,
and the plentiful use of Kyoto's rare and highly sought-after Taizan ceramics.
Enjoy your meal bathed in bright natural sunlight flowing through the windows in the morning, 
or under the warm glow of lamplight in the evening.
Together with sparkling conversation across the countertop, give yourself over to experiencing the sensual treat that is Ai Hosokawa's cuisine 
- encompassing the warm atmosphere, the charming tableware, and of course, the delectable food.
DINNER
夕食
日本ならではの調味料を隠し味にした新しい洋食料理を
前菜からメイン、デザートまで、季節を感じる多彩なラインナップでお届け。
京都・西陣のビールや国内産のワインなど、食事と合わせたドリンクも
揃えています。
好きなものを好きなだけ味わう美味しい時間をどうぞ。

BREAKFAST
朝食
心地よい一日の始まりはバランスの取れた朝食から。
気分に合わせて和食と洋食の2種類からお選びいただけます。
優雅な朝のひとときを心温まるお食事とともにお迎えください。

Ai Hosokawa
1972年生まれ。大学卒業後に単身でイタリアに渡り、料理について学ぶ。帰国後、東京で料理教室を主宰。2009年から熊本に移住し、「taishoji(タイショウジ)」にて料理教室や工芸の展示会などを主催している。著書に『食記帖』『野菜』(リトルモア)、『パスタの本』「定番」(アノニマ・スタジオ)など。
丸福樓の料理監修においては、食材の声を聴くように大切に扱い、「料理人の作為を感じさせないように」と伝授している。料理のみならず、「carta.(カルタ)」の内装や食器も監修しており、「大切な友人を自宅に招くようなおもてなし」を心がけている。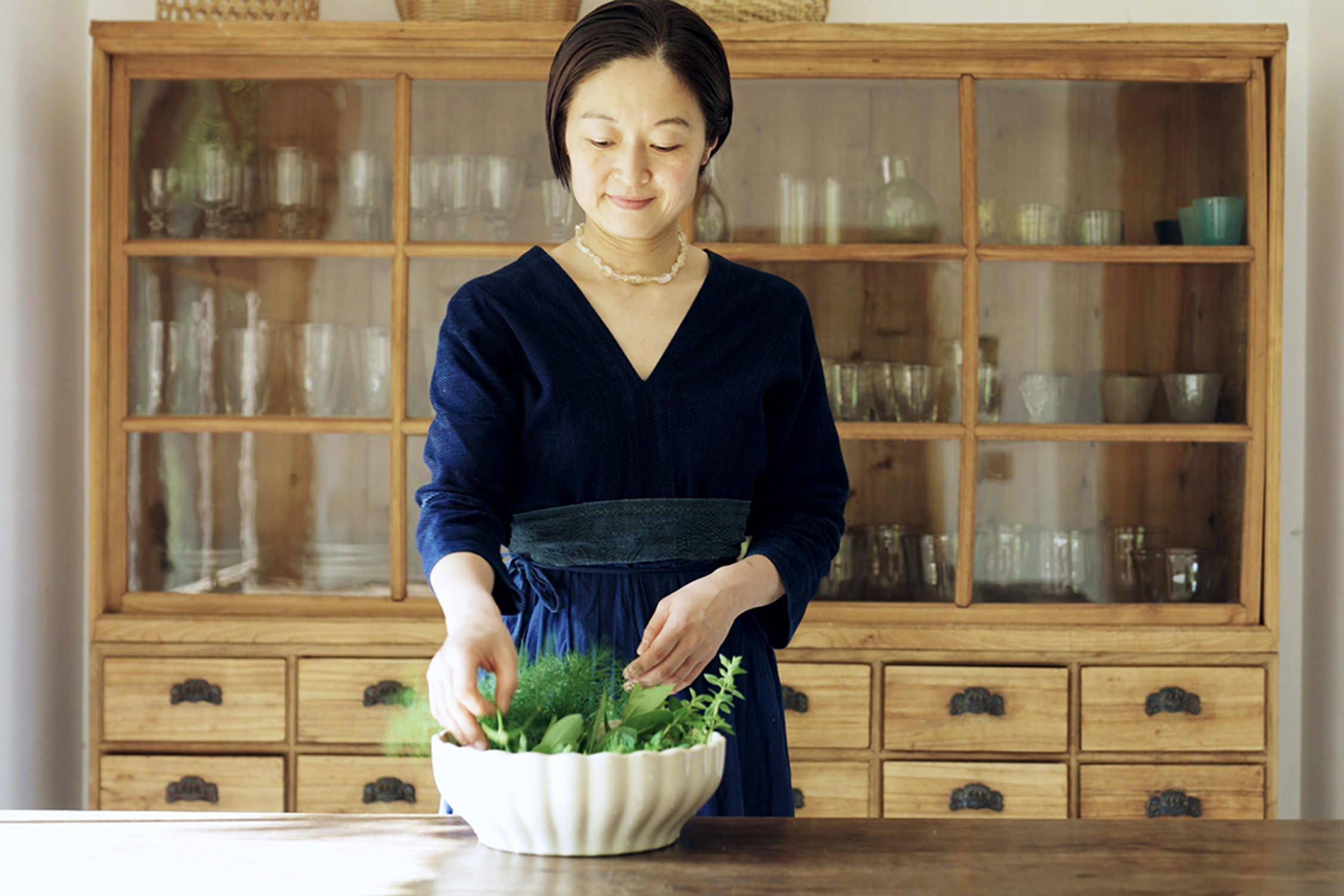 INFORMATION INFORMATION
Business hours




[ Breakfast ]


7:00-11:00(10:00 L.O.)


[ Dinner ]


17:30-23:00(21:00 L.O.)

Address


342 Kagiyacho, Kamogawa Nishiiri, Syomen-dori, Shimogyo-ku, Kyoto

Contact the hotel:


075-353-3355

Number of seats


23
Price includes consumption tax. A 10% service charge will be added to the price. 
The restaurant is none-smoking.
Please refrain from wearing flip-flops and men wearing only tank tops.
Menus and prices may vary depending on the season.
If you have food allergies or have any questions about ingredients, please feel free to contact us.
We also accept other requests and questions at any time.